The Knight bowed down at my feet to serve me. The Jester performed cartwheels for my entertainment. The Minstrel serenaded me in celebration: "You may say it took you by surprise, never ending, never changing. But you came and took me by surprise when you stole up on me. I didn't see through your disguise-- it took my breath away..."
While four of the men remained gathered around me, the Gatekeeper moved off and stood stoically by the door, forever on guard... "All the old things are returning, cosmic circles ever turning. All the truth we've been yearning for, life is our savior. Save your soul."
I smiled at him, and he acknowledged me with a slight nod. As I gradually grew accustomed to my proper place under the fairy dust, I realized I had found the King of the blue darkness. He had remained where I had left him long ago.
I had been freed,
I had come home,
And I had touched the keys of the kingdom.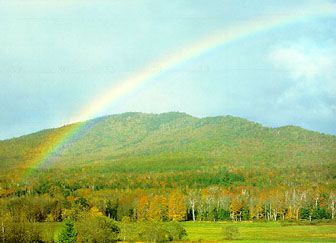 Walking through that door
Outside we came
Nowhere at all
Perhaps the answer's here
Not there anymore

Then in our hearts the light broke through
A path lost for years is there in view
House of four doors
You'll be lost now forever
House of four doors
Pass up life, life's forever.


THE KING OF THE BLUE DARKNESS was written by Sonya Lach. She graciously consented to having this wonderful story published on these One-Step pages. Feel free to send Sonya an e-mail using the link below. Story and Artwork Copyright 1998 Sonya Lach. Moody Blues lyric segments are Copyright of the respective song writer, or The Moody Blues, Threshold and Polydor Records. Story not to be reprinted without permission of the author. Thanks Sonya!

{Sonya}

BACK TO

One-Step